No shortage of fun in Beervana!
Imperial Bottle Shop & Taproom's "Star Wars: The Fourth Awakens Beer Festival" continues today.... 16 Star Wars-themed beers on tap plus a costume contest and screening of Star Wars, Empire & Jedi starting at 12:30 p.m.
* * * *
Get your tickets now for Cheers to Belgian Beers, coming up next weekend. The 10th annual showcase of Belgian-style beers from super talented Portland area brewers. Josh Grgas from The Commons will be in studio next Thursday at 7:40 a.m. with samples of their Belgian-style Dubble brewed with "58 Lioness" yeast...
* * * *
If you are a bicycle nut, head to Deluxe Brewing in Albany next weekend for their 3rd Annual Albany Vintage Bicycle Show. Dust off your old Schwinn and enter!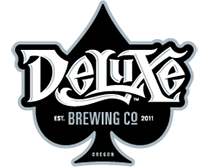 The First Edition Beer Geek airs every Thursday morning at 7:40 a.m. on First Edition with Tim Hohl & Terry Travis. Follow me on Twitter @timhohl & use the hashtag #BeerGeek for breaking craft beer news during the week!